Farm Dog provides you with a default observation form based on the crop type of your field.  There are two main sections of the form: (1) growth stages and (2) observations.
1) Growth stages allow you to record the growth stage of the crop you are scouting (e.g., VE, V1, V2, V3).  You can select multiple growth stages.  You can also customize the growth stages.  
2) Observations allow you to record the observation type (e.g., cutworms) and the severity of that observation (e.g., Low/Moderate/High).  You can also add notes to that observation, drop a GPS marker, or take a picture.  To add these details, tap the three vertical dots to the right of the observation name.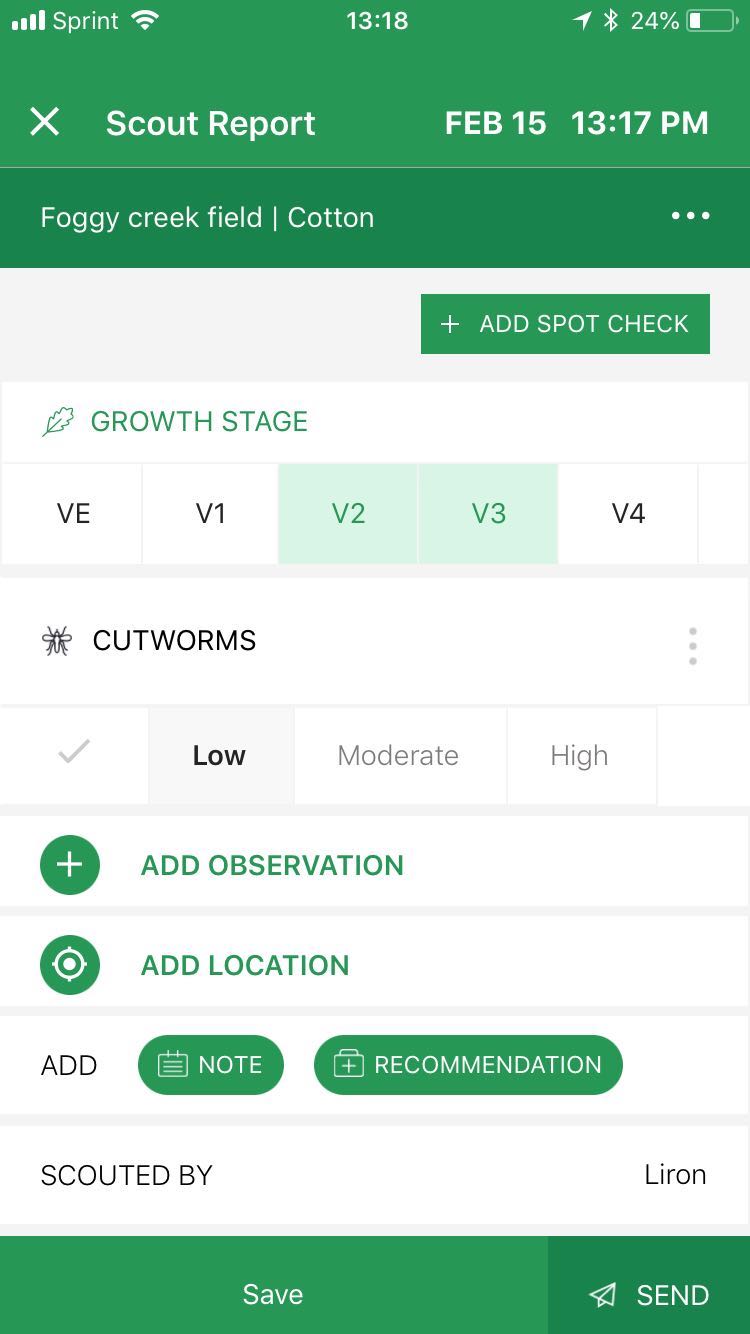 In addition to the two main sections of the observation form, you can also:
1) Add a note about your visit
2) Write a recommendation for the field
3) Save your visit 
4) Send a report