Farm Dog allows you to view soil types of your fields located in the United States directly from your mobile application. These soil types are taken from the US Department of Agriculture SSURGO database.
To view the soil type of your field:
1) View your field in the map view.
2) Tap the layers icon in the bottom left hand corner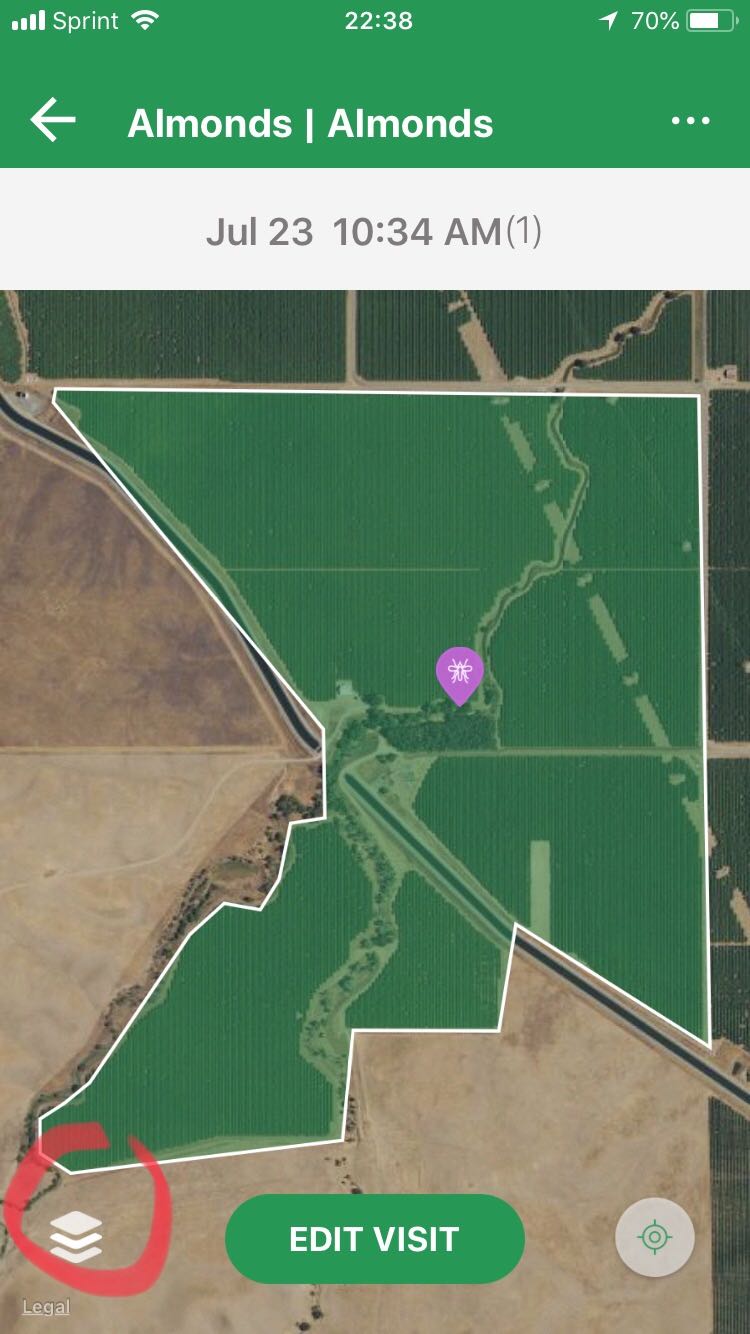 3) Tap the USDA icon. Your soil types will now load.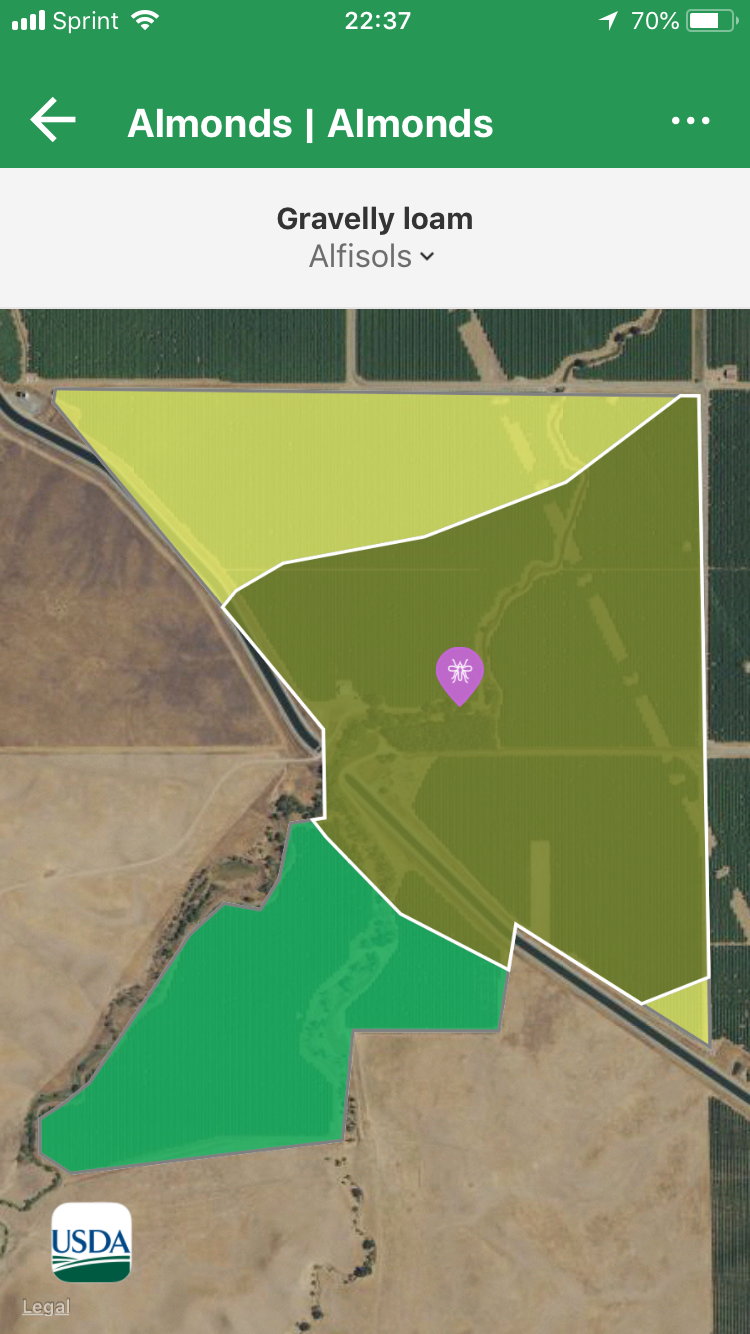 4) Tap the grey bar to view soil type details.
5) To return to your Farm Dog data layer, tap the USDA icon in the bottom left corner, and then tap the Farm Dog icon.