Farm Dog allows you to easily and quickly send a field report straight from the field. There are two ways to send a report:
1) Direct from the observation form view
2) Direct from the scheduler view
*Pro tip - you can send a report while offline as well*
Direct from the observation form view
1) After you have completed filling out a report, tap the "Send" button at the bottom of the form.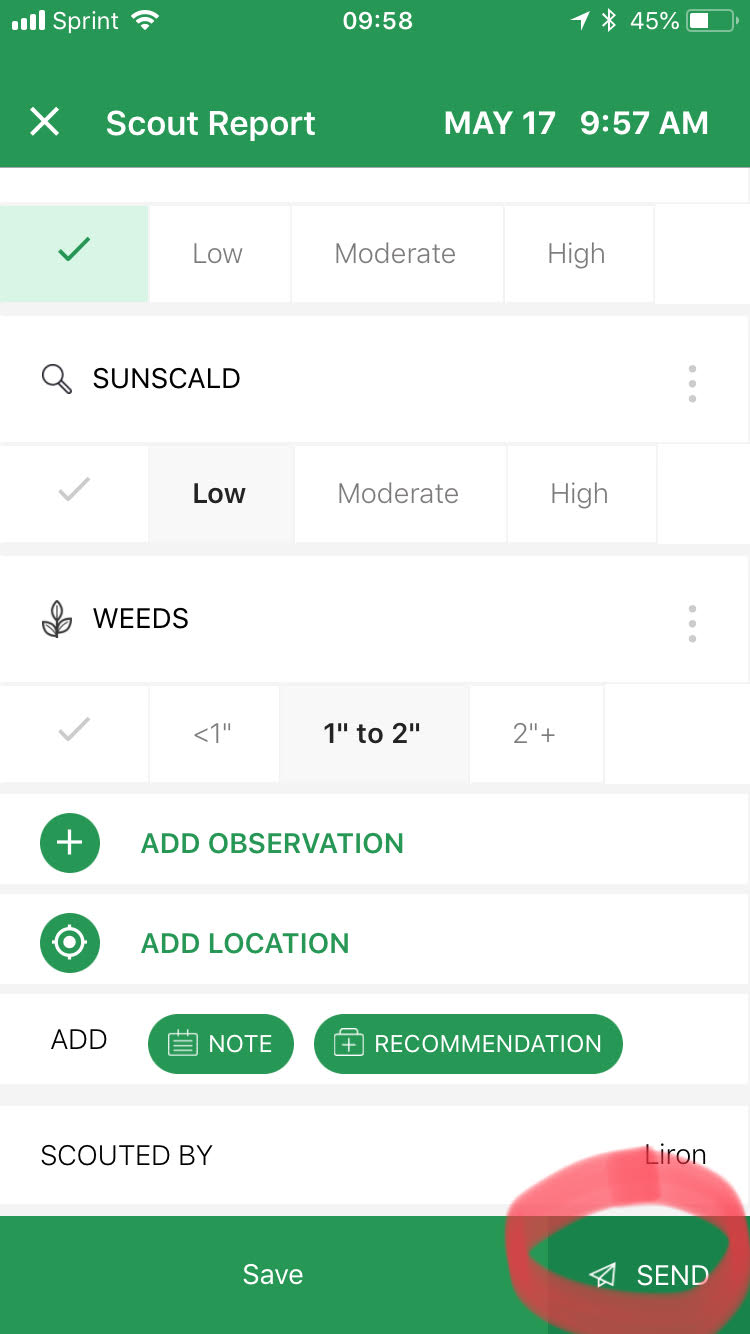 2) This will open up the "Send Report" view. In this view, you are able to add report recipients, add a report summary, and to preview and edit the report before you send it out.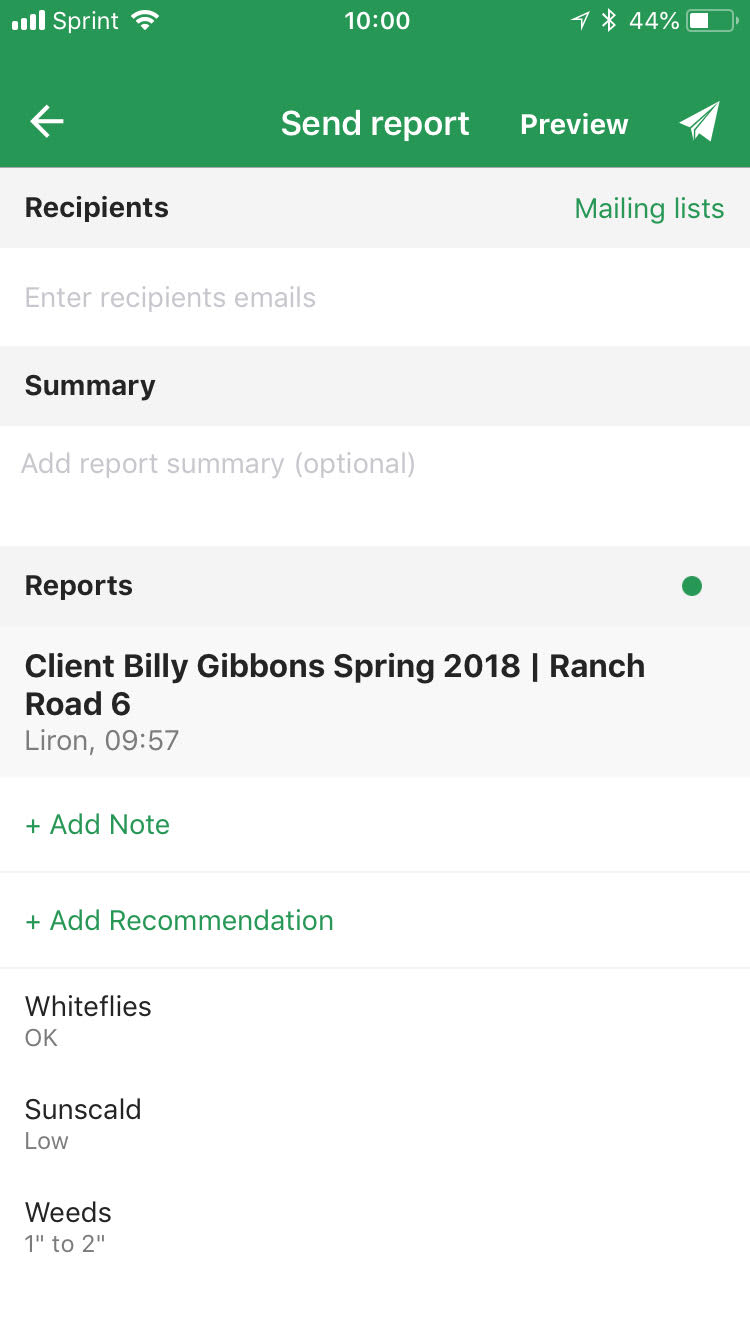 3) Enter the email of the report recipient. To add multiple recipients, press space between emails. To add a mailing list, tap on the "Mailing list" text. Farm Dog remembers emails used, so once you have emailed a recipient once, the next time you start typing that same email, Farm Dog can auto-complete the email address for you.
4) Send the report. To send the report, tap the airplane icon at the top right. If you are online, the report will be sent immediately. If you are offline, the report will be saved in your phone and sent automatically when you regain network or wifi connection.
Optional: Enter a report summary if you'd like. This may be different than a field or observation summary you have previously entered. This is optional.
Optional: Edit your report before sending. At the bottom of the "Send report" view, you can see the observations, notes, and recommendations you have entered for that field. If you would like to edit any of these, tap the entry you would like to edit and a new editing module will open up.
Optional: Preview your report before sending. At the top right, tap "Preview." If you are online, this will open up a pdf preview of the report. The preview is identical to the report that will be sent to your recipients.