Note: The import feature is only available for team admins and team owners. Please contact a team admin if you'd like to import fields to your Farm Dog team.
To import your fields from Trimble to Farm Dog:
1) In the "Field" tab on the top left, select "Field Profiler."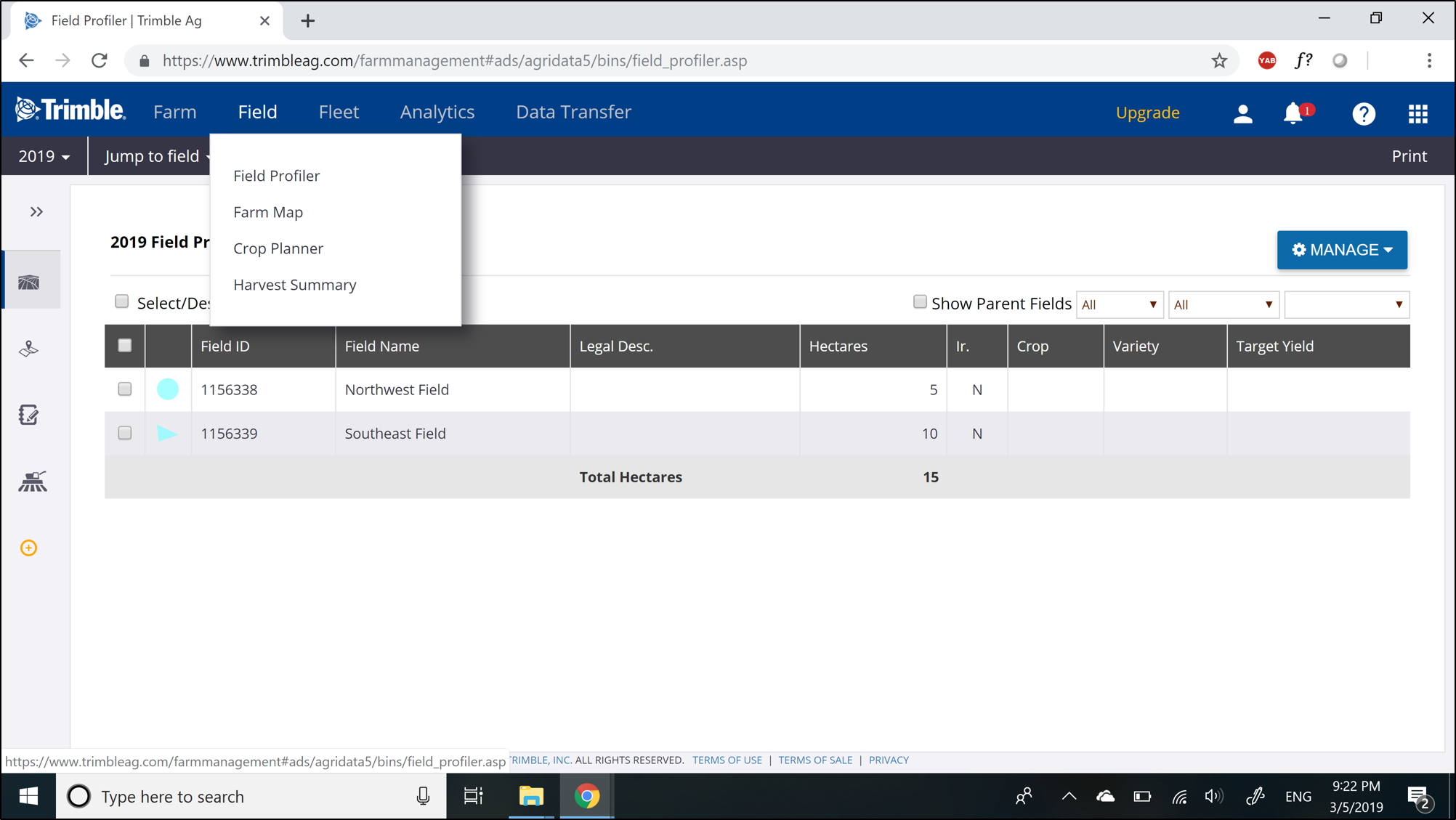 2) Use the checkboxes to the left of your field names to select those fields you want to import to Farm Dog.
3) Tap the blue "Manage" button on the right side.
4) Choose "Export boundaries"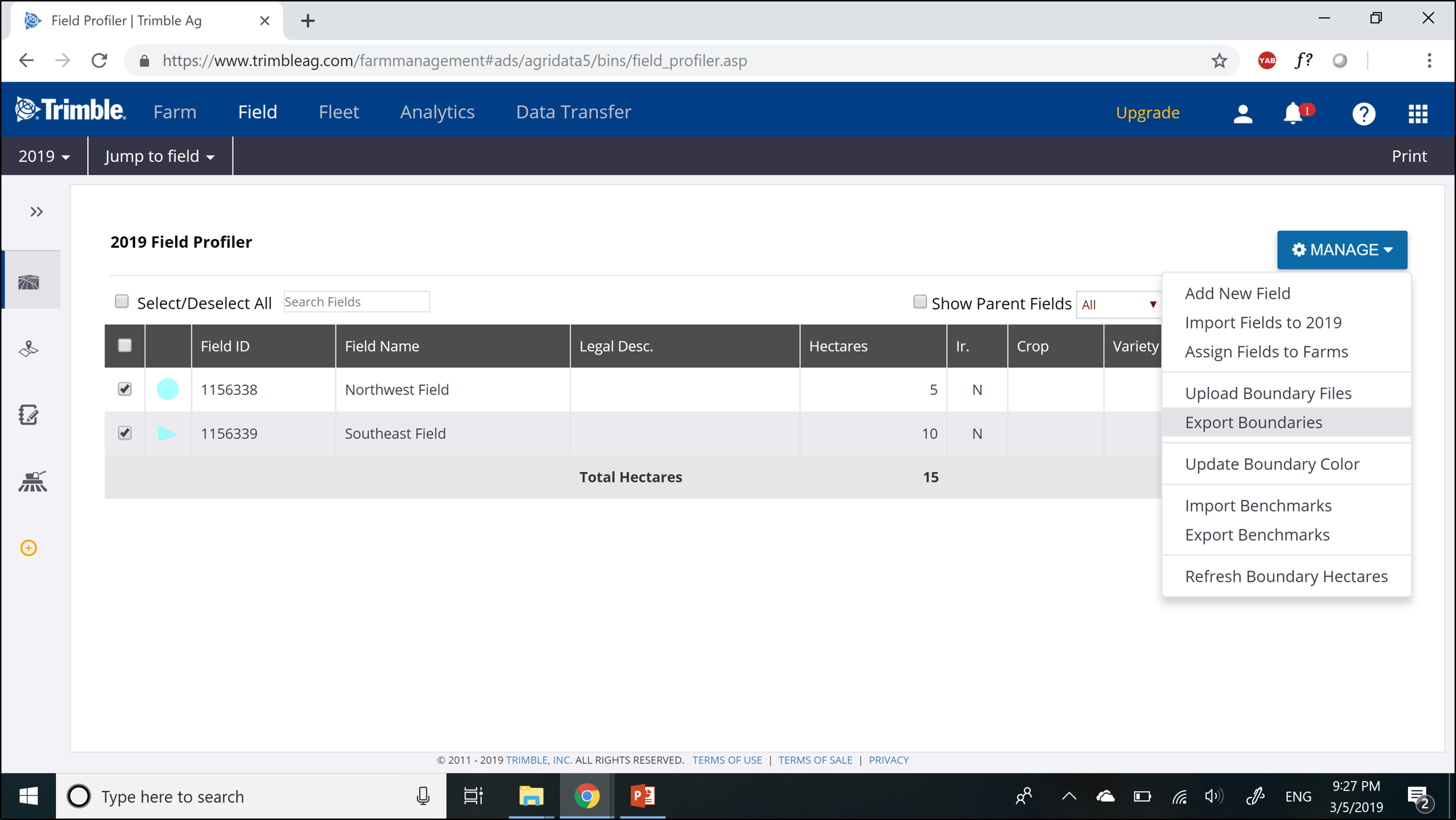 5) Select the "Single Shapefile to Zip" radio button and tap the blue "Export Boundaries" button. Your Shapefile download should begin automatically.