Note: This feature is only available for team admins and team owners. Please contact a team admin if you'd like to import fields from your John Deere account.

You can easily import your John Deere Operations Center fields into Farm Dog. Currently this must be done on the web dashboard.
1) In the web dashboard, tap your name in the top right hand corner and then tap "Import John Deere."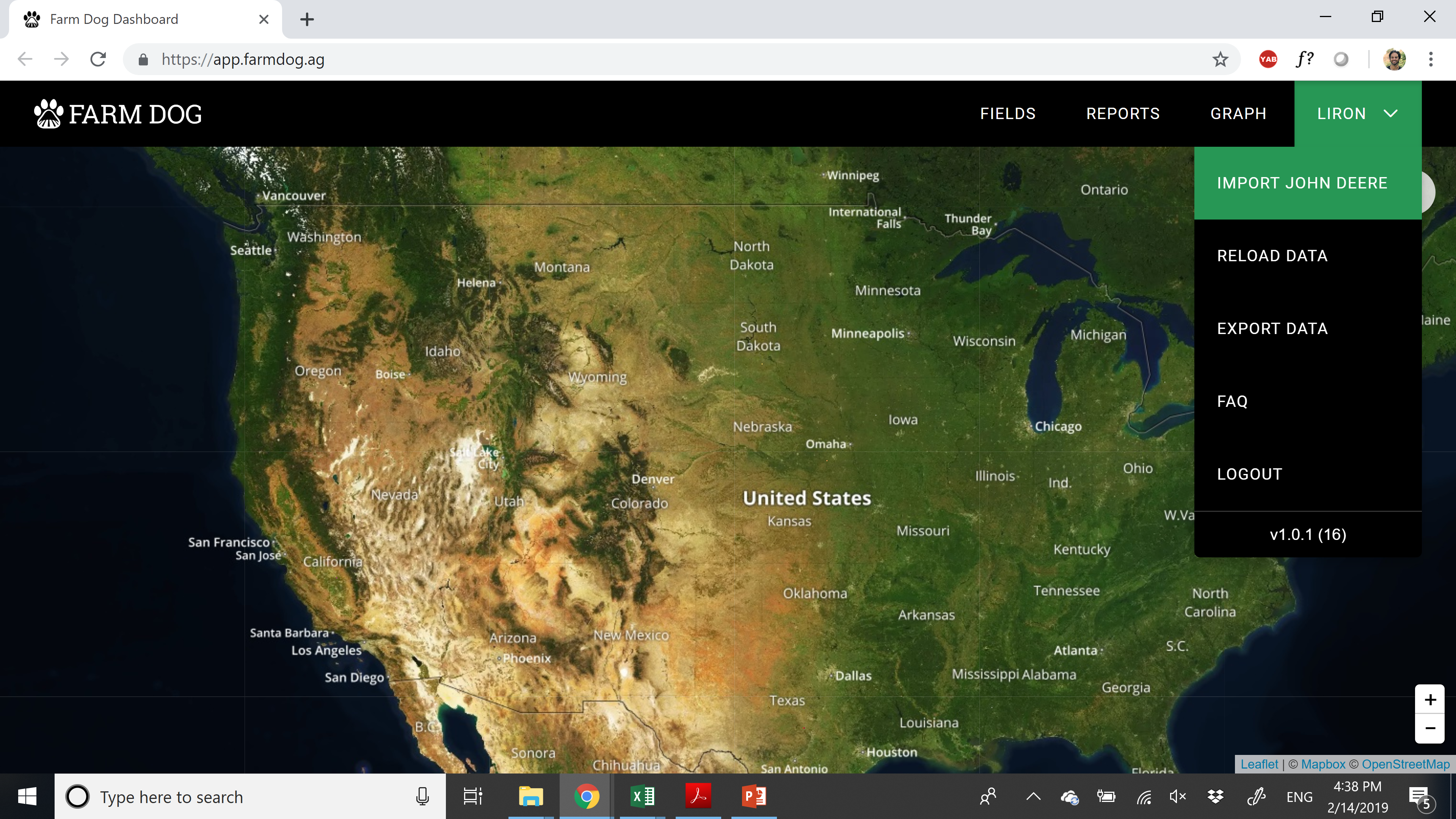 2) You will be directed to a new browser window prompting you to log-in to your John Deere account. This window, which asks you for your username and password, all happens within John Deere's web site.
3) Once you successfully sign in to your John Deere account, that new window will close, and you will only see your Farm Dog web dashboard. You will see a dialogue box letting you know that fields are being imported.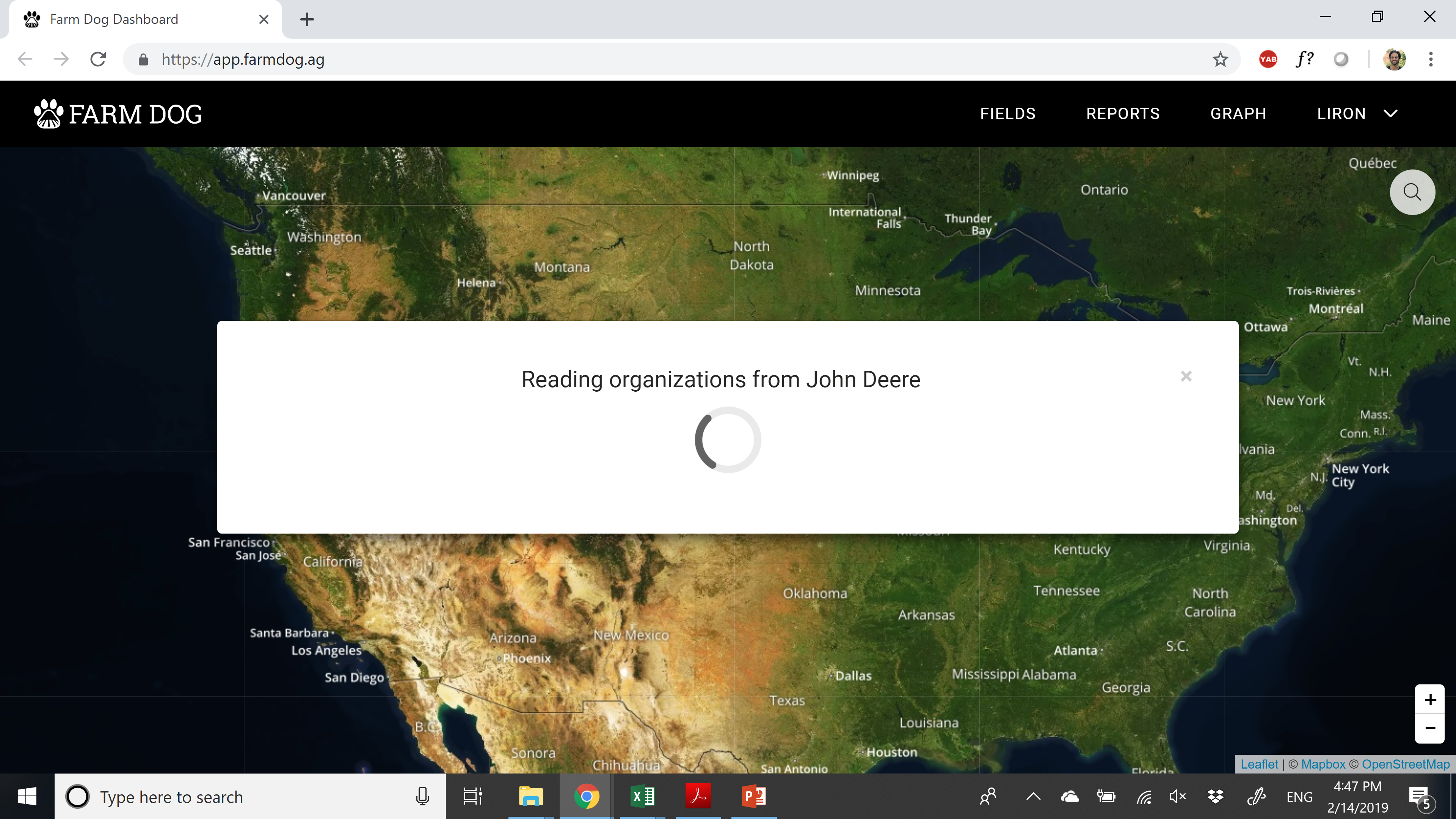 4) Once the import process is complete, you will see another dialogue box summarizing how many fields were imported and/or if there were any issues with the import. Tap the green button Done. Those fields that were imported from John Deere are now in your Farm Dog account and can be edited in the web dashboard and scouted using the mobile application.