To add a field in the mobile application:
1) Go to Map view in the application.
2) In Map view, tap the three horizontal dots on the top right and then tap "Add Field."
3) Tap the corners of your field on the map. The app will automatically create a field once you have tapped at least there corners. The field boundary will update automatically as you continue to add corners.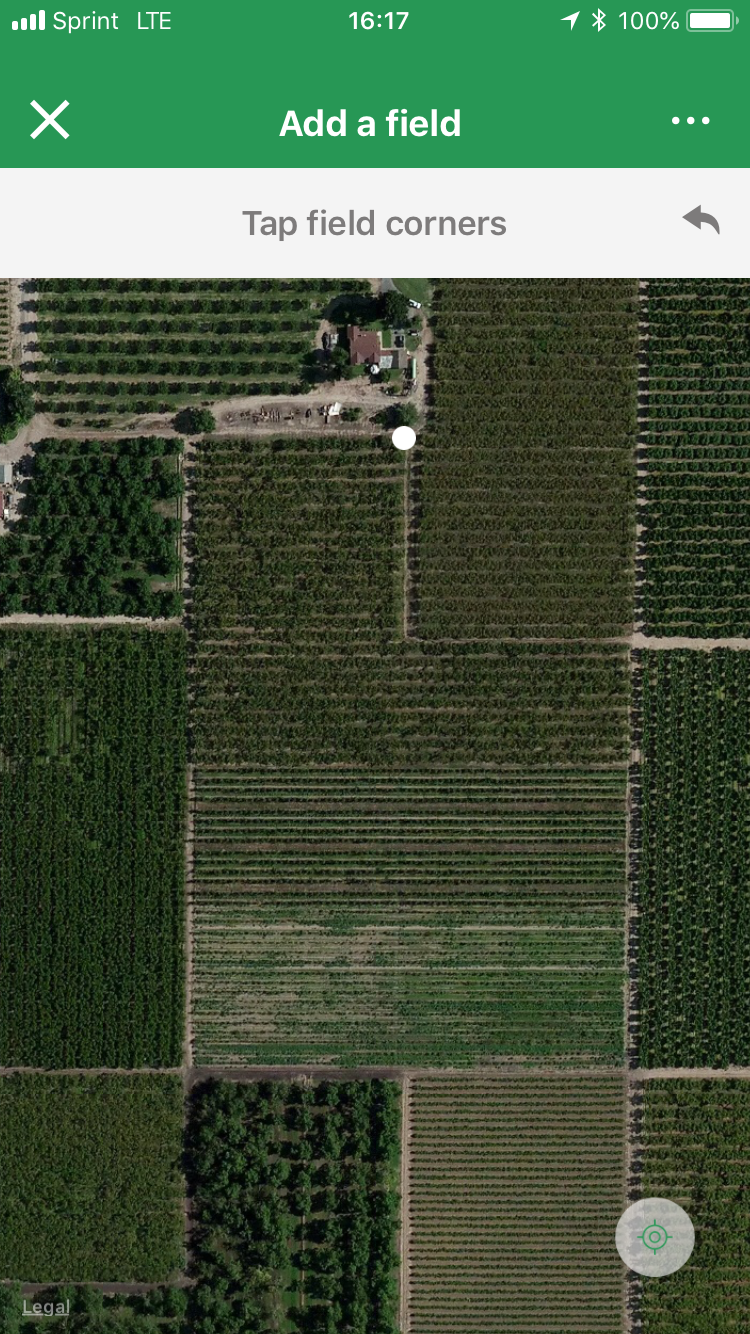 >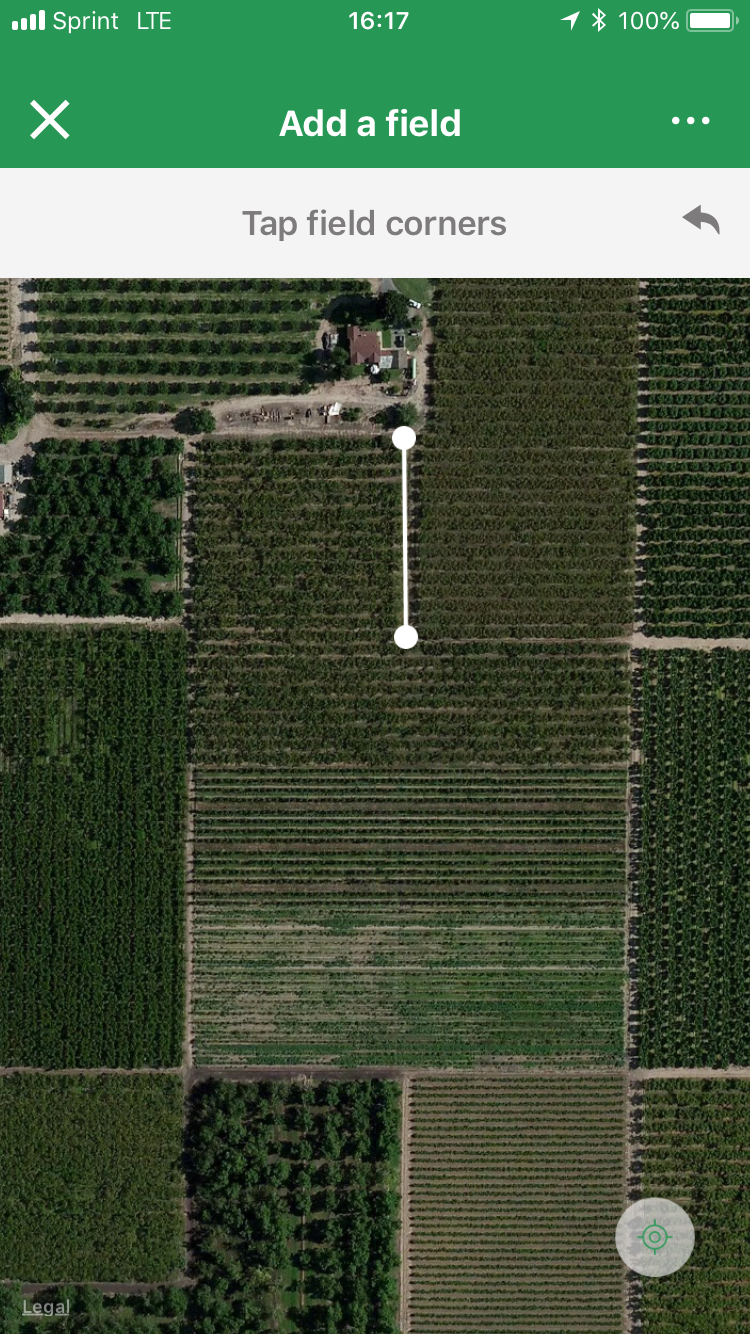 >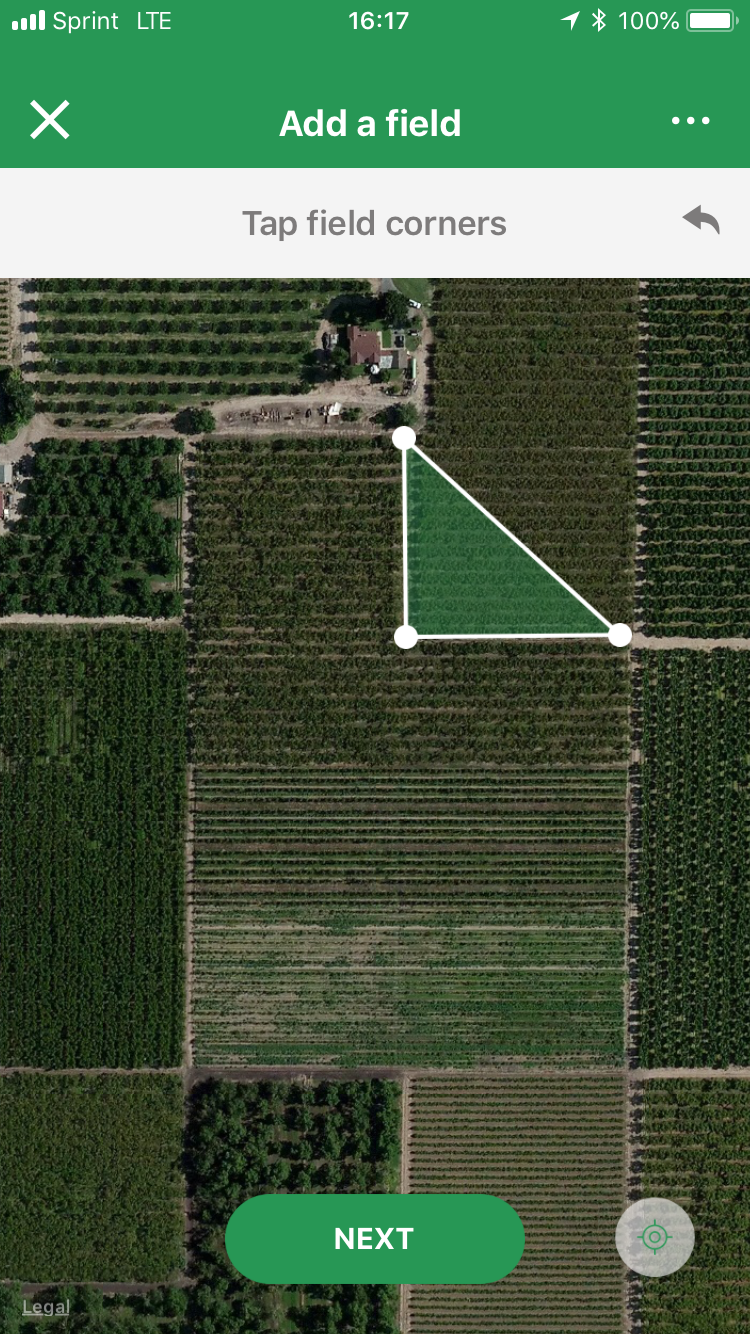 >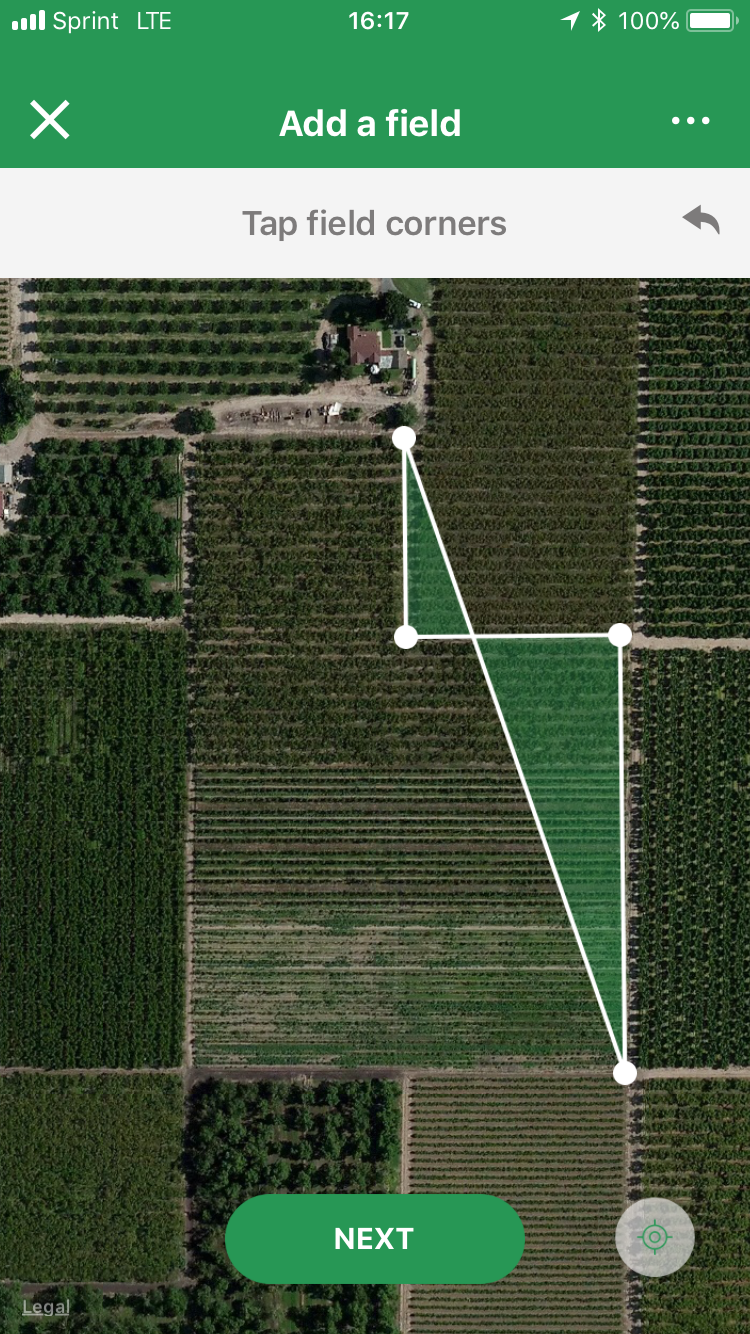 >
>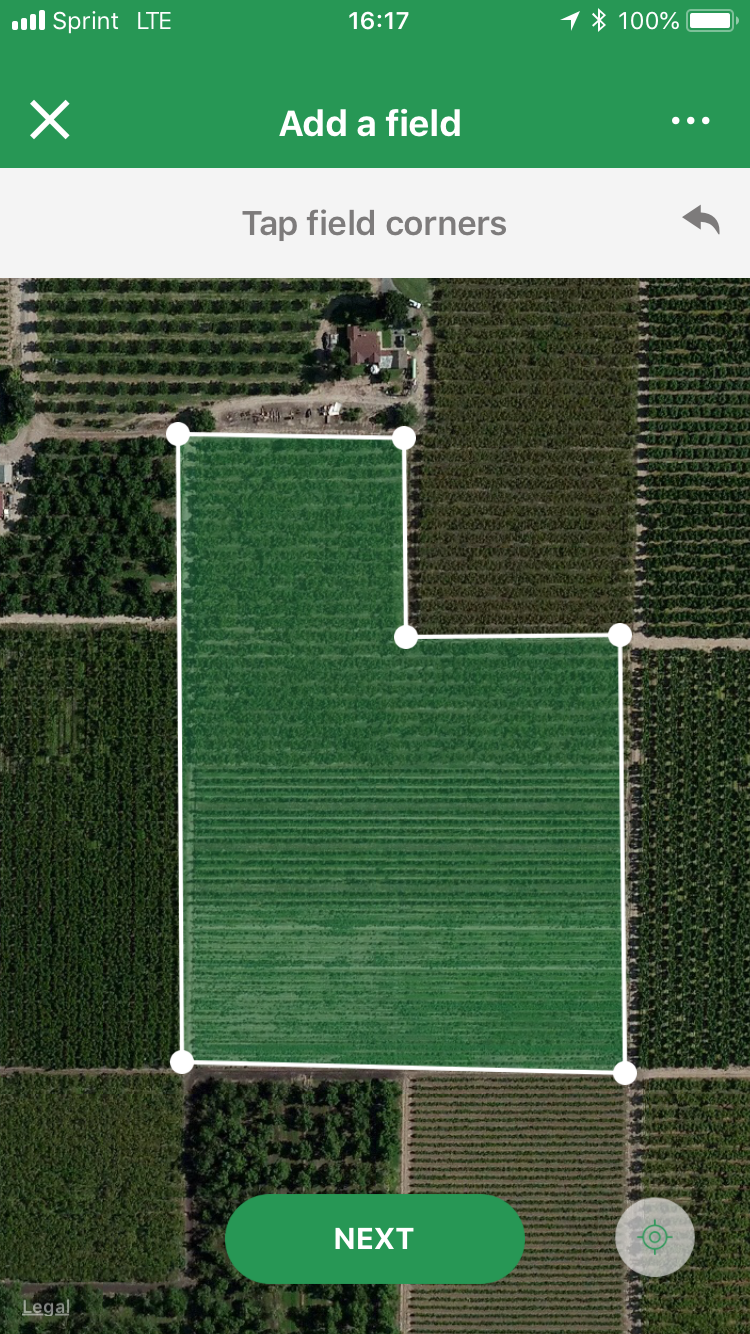 4) If you make a mistake, tap the back arrow in the top right to remove a corner. You can go as many steps backwards as you'd like and remove all of the corners of your field boundary.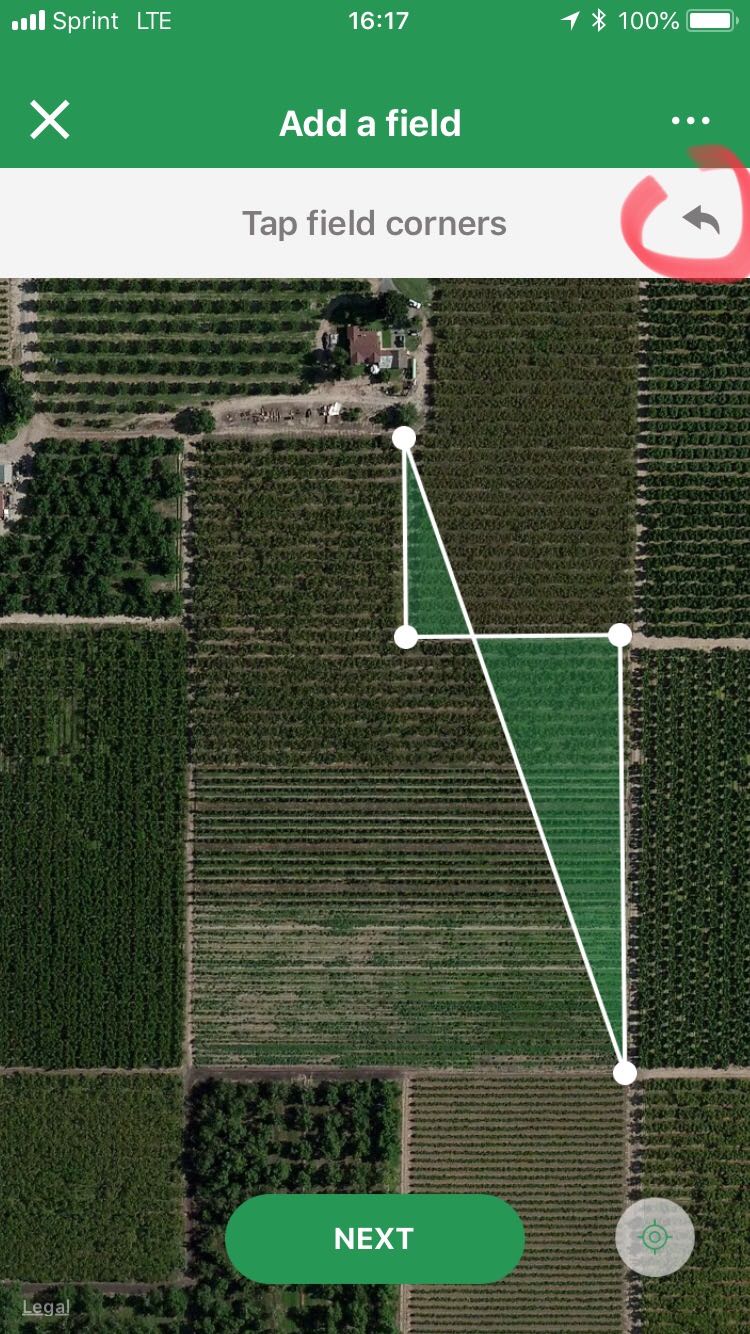 5) When you are satisfied with your boundary, tap "Next."
6) You will be shown a Field Info dialogue where you can enter in information about your field. At a minimum, you must enter a Field Name and Planting Crop. If you would like add multiple plantings to your field or link this field to an already existing planting, please visit your web dashboard.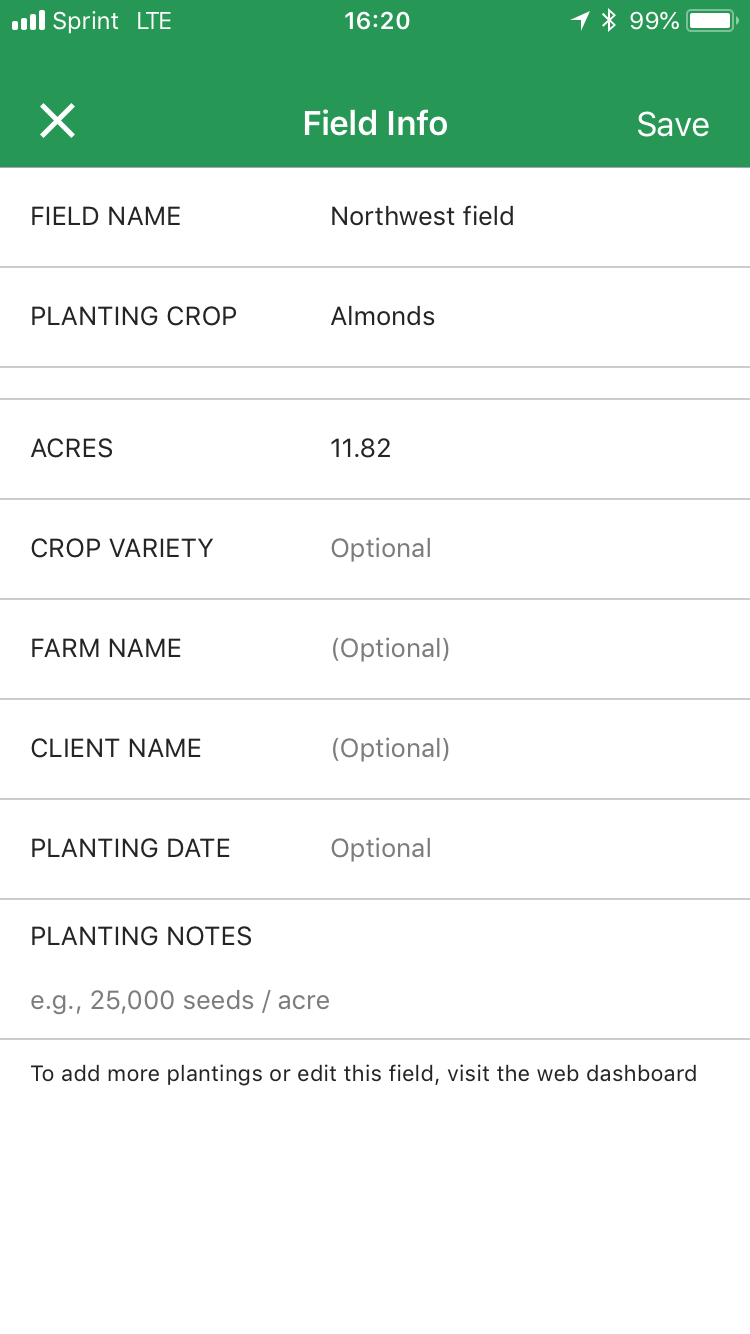 7) Tap Save in the top right. Your field has now been saved to your account. Happy scouting!